Elemis is the No1 British Anti-Ageing Skincare. Elemis is globally recognised for harnessing the power of natural ingredients. ELEMIS IS…
The #1 Luxury British Skincare Brand.
Your skin, your body and your wellness lie at the heart of ELEMIS.
Every GROUND-BREAKING formula is an innovative blend of science with the chemistry of nature, carefully crafted by a dedicated team of explorers, scientists and skincare experts.
Encompassing the most POWERFUL biological actives available from both 'above and below' the earth's surface, ELEMIS' meticulous attention to detail, pioneering formulas and remarkably transformative RESULTS are what truly sets our skincare apart.
Rehydrating Rosepetal Cleanser

25% off until end of May 20

Free delivery within 3 miles (small charge for post delivery)

Nourishing facial cleanser

BENEFITS: Purifies, Soothes, Calms

This hydrating and nourishing rose petal-infused cleanser effectively removes make-up and the daily build-up of skin pollutants.

£25.00

£18.75 (25% offer until end of May)

Peptide 4 night Recovery Cream Oil

25% off until end of May

(free delivery service within 3 miles) small charge for post delivery

BENEFITS: Hydrates, Restores, Replenishes

This skin synchronising night cream-oil combines the hydration of a moisturising cream with the protection of an oil. Skin follows natural circadian rhythms which boost repair and renewal at night.

£49

£36.75 (25% offer until end of May)

Peptide 4 Plumping Pillow Facial

25% offer until the end of May.

Free Delivery within 3 miles (Small charge for post delivery)

Peptide 4 Plumping Pillow Facial

Hydrating Sleep Mask

BENEFITS: Plumps, Replenishes, Rehydrates

This super cooling gel mask glides onto the skin, creating a biomimetic veil that helps prevent overnight water loss, leaving skin looking younger and feeling plumped with moisture upon waking.

£52

£39 (25% off untill end of May)

Peptide 4 Eye Recovery Cream

Reviving Eye Cream

BENEFITS: Revives, Brightens, Hydrates

This eye cream with skin-synchronizing Peptide⁴ helps revive the appearance of tired and overworked eyes.

CEW Beauty Awards 2019

£38

£28.50 (25% off until end of May)

Peptide 4 Antioxidant Hydra Serum

Antioxidant serum

BENEFITS: Balances, Replenishes, Defends

Infused with hydrating Hyaluronic Acid to leave the skin feeling soft and smooth

Leaves the complexion looking radiant and plumped with moisture

Featherlight, silky serum helps to soften the look of fine lines and wrinkles

£53

£39.75 (25% sale until end May)

SOS Emergency Cream

S.O.S Emergency Cream

This intensive daily moisturiser has been formulated to soothe sensitive, dry, blemish prone skin while replenishing skin's hydration balance.

£57

£42.75 (25% off until end of May)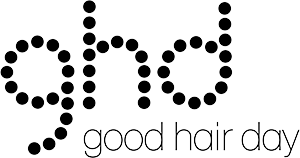 Good Hair Day, commonly known as ghd, is a manufacturer of hair care products based in Leeds, United Kingdom. The company was the first hair tool sponsor of the Victoria's Secret Fashion Show, and is endorsed by celebrities including Victoria Beckham, Madonna, Gwyneth Paltrow, and Jennifer Aniston.
Create Flawless Salon Style Looks with ghd® Multi-Award Winning Styling Tools. Discover ghd® Straighteners, Hair Dryers, Curlers, Brushes and Hair Products.

5 th Avenue NYC is a professional haircare brand dedicated to providing inspiring professional, groundbreaking products and unparalleled creativity for clients and stylists alike.
Best for
Blonde Haircare, Colour treated hair, Curly & wavy haircare, dry, damaged Hair, Fine & Thinning hair, Frizzy hair, Hairbreakage & split ends, smooth, Texturise and Volume.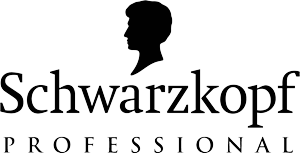 Schwarzkopf is a hair cosmetic brand that represents quality, expertise and innovation for more than 120 years. Schwarzkopf stands for innovation, reliability, quality, trust and competence - these are the foundations on which our business thrives
All products can be ordered if not in stock.