Apprentice price's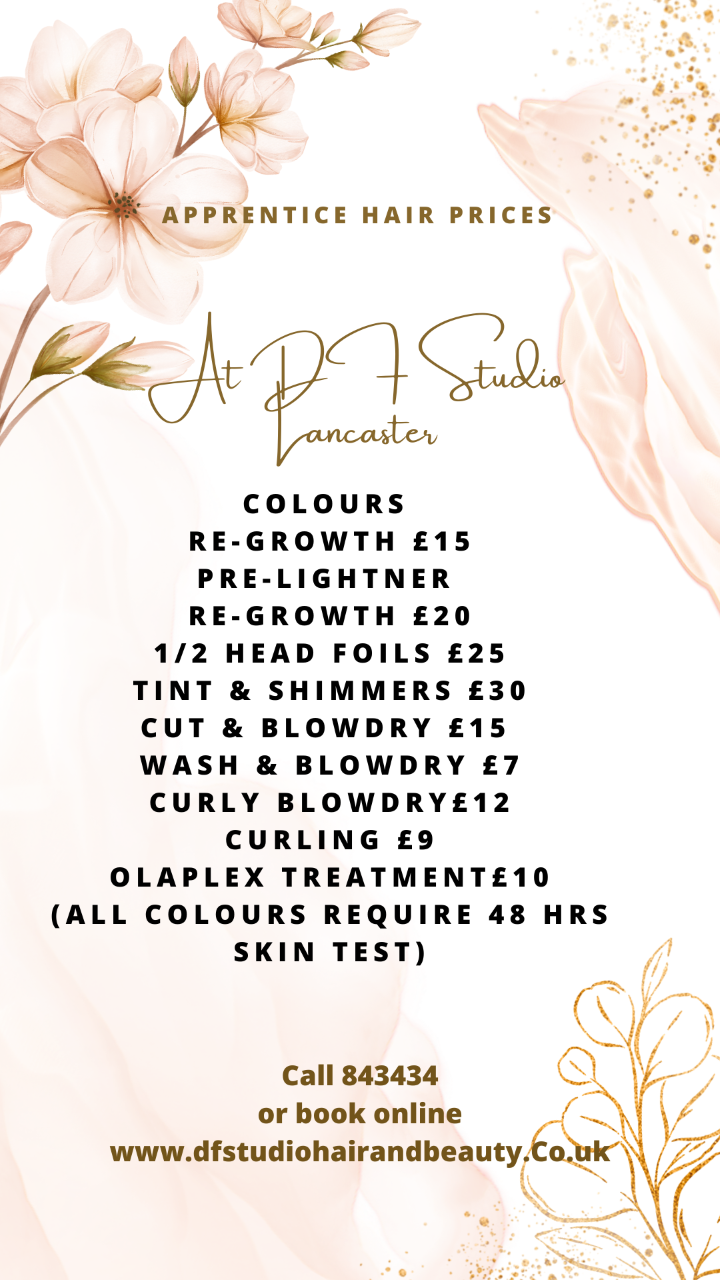 DF Studio 2nd Year Prices. We are looking for clients to help our apprentices build up clientelle and experience. Sasha will be shadowed by a Senior Stylist and the cut checked at the end of the service, Sasha has lots of qualitys and potential to make a very good stylists. Their curly blowdrys and curling is amazing. If you would like your hair styling for the weekend please call us on 01524 843434.
WHAT'S ON THIS MONTH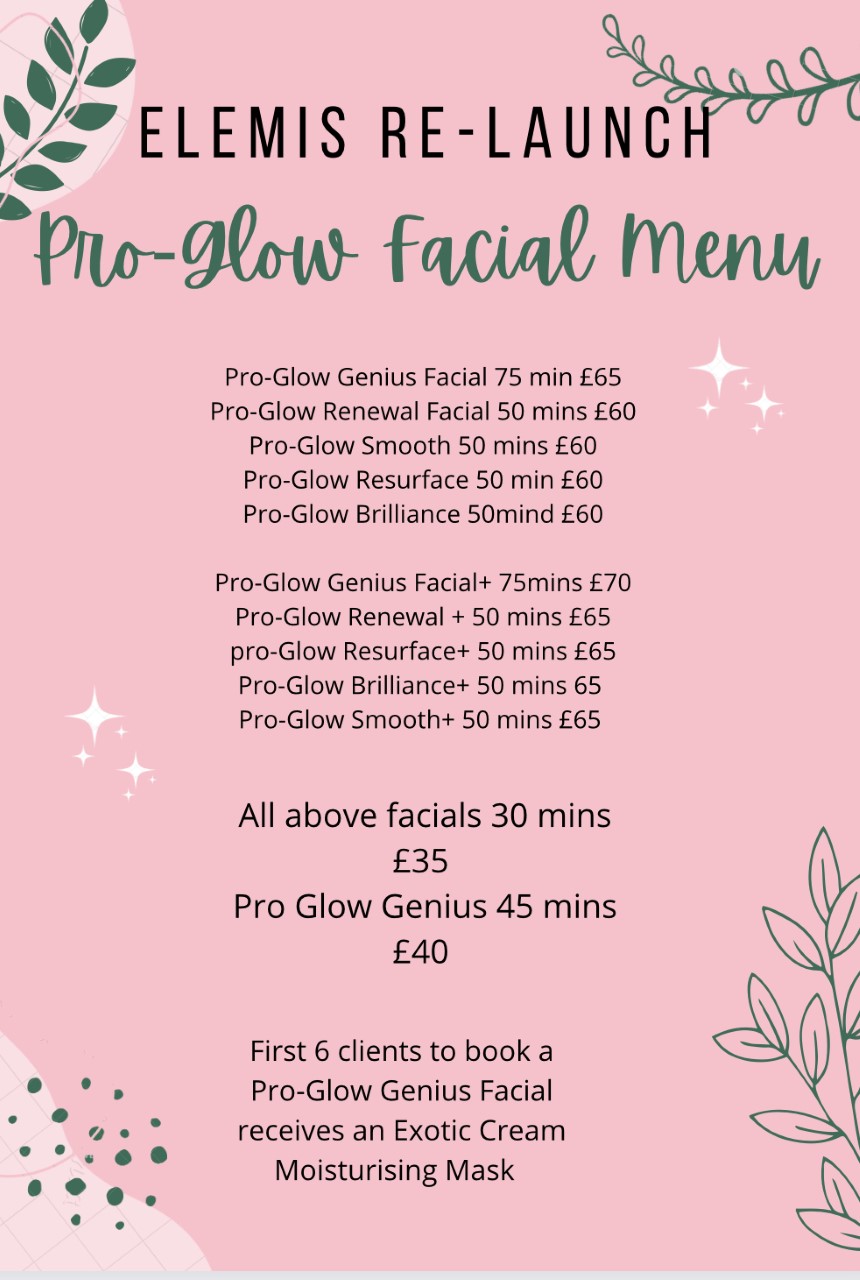 WHAT'S ON THIS MONTH!!
RE-LAUNCH OF ELEMIS FACIALS
CHLOE PRICES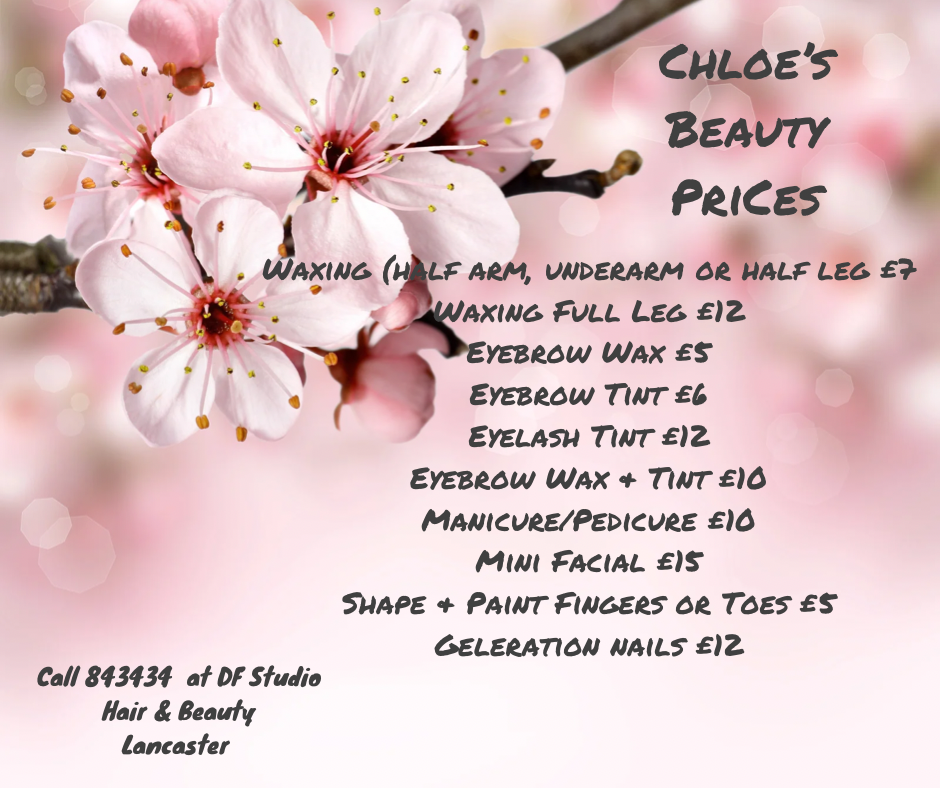 CHLOE WILL BE WORKING FRIDAYS AND SATURDAYS
CALL 843434 TO BOOK YOUR TREATMENT OR ONLINE
FOLLOW THE LINK ON THE HOME SCREEN